'Tis the season!   Like most families who celebrate Christmas (or whatever the holiday of their faith), our household has a holiday music "Greatest Hits" collection.  It dates back to the early 1980s, and the earliest mix was born on cassette (Maxell XLII-90).  In the '90s, it went digital, spanning two CDs.  Today, it has grown to a 45-song playlist on my iPod, and it gets a pretty steady workout every December, bringing back warm Christmas memories from years past whenever we hear it.  It's such a well-worn playlist, that, as each song is winding down, we all know what the next song is going to be.
I was reviewing the list recently, and I realized, with some dismay, that the playlist is a 100% secular collection(!), meaning that none of the songs are about a star in the sky nor baby in a manger.  (gulp)  Two hours of music, and nowhere to be found is someone "tender and mild."  No one is sleeping in Heavenly peace, and no cattle are lowing.  Instead, it's "Rudolph this," "mistletoe that," snowmen, sleigh rides and some maniac named Jack Frost running amok and nipping at your nose.  This surprised me, because we did not intentionally omit the religious songs; they just quietly fell off the list over time.  (This is truly a nervous and reluctant confession, because I know people who are likely to give me a hard time about this.)
"What's going on here?," I wondered.   "Does the non-religious content of my beloved Christmas playlist reveal that I am unconsciously rejecting 'the reason for the season?'  Me?…a former member of the First Baptist Church Youth Choir (1973-1977)!  It can't be!"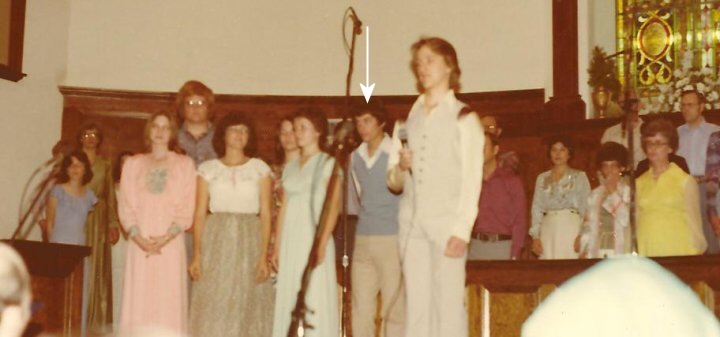 The common thread running throughout our Christmas favorites is that all of the songs are pretty lively.  It's a peppy mix!  For example, we do include "The Christmas Song," most familiar to all as Mel Tormé's slow and sleepy homage to "chestnuts roasting on an open fire," but the version we selected for our holiday soundtrack is a bouncy interpretation from North Texas hometown heroes, Brave Combo.
"The Christmas Song"
Brave Combo
Then I understood the nature of our list of holiday favorites:  I'm sorry to say it, but, to my ear, many religiously-themed Christmas carols are sort of a buzz kill.  I'm not talking about the message, so please try not to get defensive!  I recognize that a lot of these arrangements are intended to be reverent and respectful, but there is a fine line between reverent and just plain dreary, and many holiday songs, through no fault of their own, end up on the wrong side of that line.  One of the exceptions is the exuberant "Joy To The World!"– a real show stopper!  Others, however, like "We Three Kings," sound like a funeral dirge.  Hey, we're trying to deck the halls and make cookies, here.  Let's pick up the tempo!
(Oh!  I just thought of another exception:  "O Come All Ye faithful."  Now that's a home run.  Venite adoremus, baby!)
One song that always gets wrapped in black ribbon is "The Little Drummer Boy."  A wonderful song and a heart-warming story about a poor boy who has only the gift of his music to offer the Christ Child.  But, for some reason, people want to perform this song as though they're part of a Civil War fife-and-drum brigade in the grim aftermath of a bloody massacre, limping away from the battlefield and pulling cartloads of the wounded and the dead.
So what is my point?  I'm not sure…I tend to veer off topic.  Oh, wait!  No, I remember.  My message is two-fold…
Fold One:  Let this serve as my guilty confession to the fact that most of my Christmas favorites tend to be more about walking in a winter wonderland and less about you-know-who.  (See?  I feel so guilty about it, I can't even write His name!)
Fold Two:  Now that I have confessed my sins, I will try to make it right by offering a very upbeat, fun version of "The Little Drummer Boy" by The Dandy Warhols (those hard-rocking minstrels who also gave us the very excellent "Veronica Mars" theme song).
The only question remaining is whether or not it's appropriate for a song about the Nativity to have power chords and a rock and roll beat.  I suppose you'll have to answer that one for yourself, but, as for me and my house, we will remember the words of Psalms 98:4 (K.J. Version, don'tcha know)  – "Make a joyful noise unto the Lord, all the earth: make a loud noise, and rejoice, and sing praise."  Now, I'm no theologian, but my interpretation of that scripture?…turn it up!  It's been a long year, and we need tidings of comfort and joy!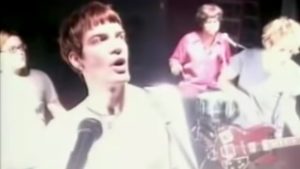 "The Little Drummer Boy" by The Dandy Warhols (1994)
Christmas Bonus
"Bohemian Like You" (2000)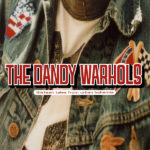 Again, The Dandies, from "Thirteen Tales From Urban Bohemia." My suggestion is to enjoy this song at an elevated volume (as is my usual recommendation).