The Wild Birth and Early Death of Rock and Roll
The passing of Little Richard last week caused me to revisit a sequence of events that has always intrigued me:  The End of Rock and Roll, Phase One.  ("Phase One?," you ask?  Yes.  By my count, rock and roll has met its demise four times, but that is another topic for another day.)  Rock and roll's first passing was the most spectacular, and it happened over the course of two years, fitting neatly into the calendar from January, 1958 to December, 1959.
This story is interesting to me, because, as loudly and as quickly as rock and roll music exploded, it would implode and fizzle even faster.  Check out the timeline that follows.  It's as if the universe didn't give us rock and roll as much as it loaned it to us for four years, starting around 1954.  Then, when The Great Wheel in the Sky started shutting the party down, it would take only 24 months.
Little Richard was there at the very beginning, introducing an unhinged style of rock and roll that caused teenagers in the mid-1950s to lose their minds.  (Parents of the day confirmed:  "Our teenagers have lost their minds.")
But then it was Little Richard, ever the innovator, who launched the first strike against rock and roll.  On January 27, 1958, he enrolled in a theological college and stopped performing rock and roll, calling it "Satan's music."  It was the beginning of a downward trajectory that would bring about the end of the first wave of rock and roll pioneers.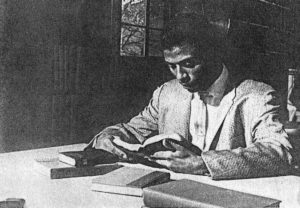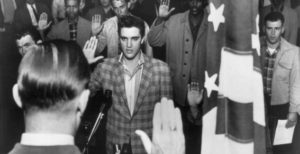 In March of that year, Elvis Presley was drafted into the Army.  Goodbye, swiveling hips.  Hello, marching in a straight line.
Two months later in May, 1958, at the beginning of a European tour, it was discovered that Jerry Lee Lewis, then 22, had married 13-year-old Myra Gale Brown, his first cousin, once removed.  Adding  scandalous insult to injury, Jerry Lee had not even bothered to first divorce his current wife.  The public was outraged.  They boycotted his shows, the European tour was cancelled and "The Killer" and his music were untouchable for years.  (His other cousins, Mickey Gilley and Jimmy Swaggart, went on to achieve considerable success in two very different fields.)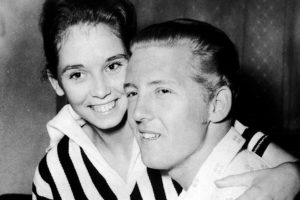 Fast-forward to February 3, 1959.  The great Buddy Holly was killed in a plane crash that also took the lives of rising star, Richie Valens and fellow rock and roller, J.P. Richardson, "The Big Bopper."
Later that year, the Payola investigations accused disc jockeys and radio stations of accepting money from record companies to play their artists—basically, a paid advertisement and all perfectly legal if you announce the payment on the air.  If you don't, that's bribery.  High-profile Boston DJ and one of rock and roll's loudest champions, Alan Freed, was fired, ending his career and giving rock and roll another black eye.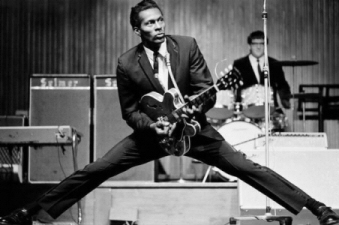 Only one icon was left standing, but not for long.  In December, 1959, Chuck Berry was arrested for traveling with a 14-year-old girl and violating the Mann Act:  "Transporting a minor across state lines for the purposes of prostitution or lewd behavior."  Chuck said he had hired her to be a hatcheck girl at his St. Louis nightclub.  Nevertheless, Chuck's trial and imprisonment further confirmed for naysayers that rock and roll was evil music, performed by wicked people, promoted by naughty DJs and listened to by sinful teenagers…specifically, your children!
That was it.  The party was over.  Imagine the shock if you'd been a young fan of this exciting new music, and suddenly, Little Richard, Elvis, Jerry Lee Lewis, Buddy Holly, Chuck Berry—the five pioneers who created rock and roll—gone.  Silenced in just 24 months.  It was almost as if this new kind of music had flared up too brightly, too loudly and too quickly to be allowed to flourish.  Maybe this was the universe's way of saying, "Hey, everybody just settle down!  Let's take a breath and start over."  (Somewhere, Bo Diddly was backing slowly away and saying, "Hey, leave me outta this.  I'm a Blues guy!")
For the next three years, the music industry capitalized on the undeniable profitability of rock and roll by re-packaging it as a clean-cut, softer, safer and more acceptable form of pop music.  Bobby Vee, Frankie Avalon and Fabian were part of a legion of teen idols performing "Rock and Roll Lite."

It was gobbled up like candy by the little brothers and sisters of the older teenagers who had experienced that first, ferocious wave of rock and roll, yet it was harmless enough to earn the reluctant approval of parents.  In other words, it was, like, "Squaresville, man."
Aftermath:  Elvis continued to enjoy enormous popularity after his honorable discharge in 1960, but he had discovered amphetamines in the service, a slippery slope that we now know did not serve him well.  Little Richard returned to touring in 1962 and, fluid as ever, performed God's music as well as Satan's for the rest of his career.  After his early release in 1963, Chuck Berry recorded and performed to packed houses, but his time served had left him bitter and moody, delivering obligatory duck-walks and methodical performances.  Jerry Lee Lewis struggled throughout the '60s to find a comeback hit, and then surprised everyone, including himself, with a solid and successful country music career beginning in 1968.  Buddy Holly, gone but not forgotten, remains beloved to this day, inspiring countless articles and discussions about what might have been.
This was all before my time, so I can only speculate, but I imagine it must've been deflating, as though someone stopped a parade after about five blocks and told the marching bands and the floats to go back to the beginning and start over.  Even though most of rock and roll's founding fathers did return, the wind was out of the sails, and the stage was now crowded with imitators.  We can listen to the records and see the footage, but the uninhibited joy of rock and roll's first wave of delirious mayhem—and what it was like to experience it—exists only in the minds of those who were there at the time.
But fear not, young rockers.  It's 1963, and, across the Atlantic Ocean, four young lads who somehow managed to hear those early records from America have properly schooled themselves in the ways of the masters.  On February 11, 1963, those four true believers went into an EMI studio in London and recorded, in one marathon session, the ten songs that would become their debut album, Please Please Me.  "Rock and Roll, Phase Two" was under way.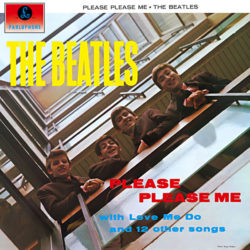 "Hey, hey, my, my," postulated Mr. Neil Young.  "Rock and roll can never die."  Maybe he's right.  Maybe it just has to take a nap once in a while.